Improve your performance with our IT solutions and advice
Boost your business with our IT solutions that ensure the security of your data and allow your teams to work more efficiently thanks to digital technology.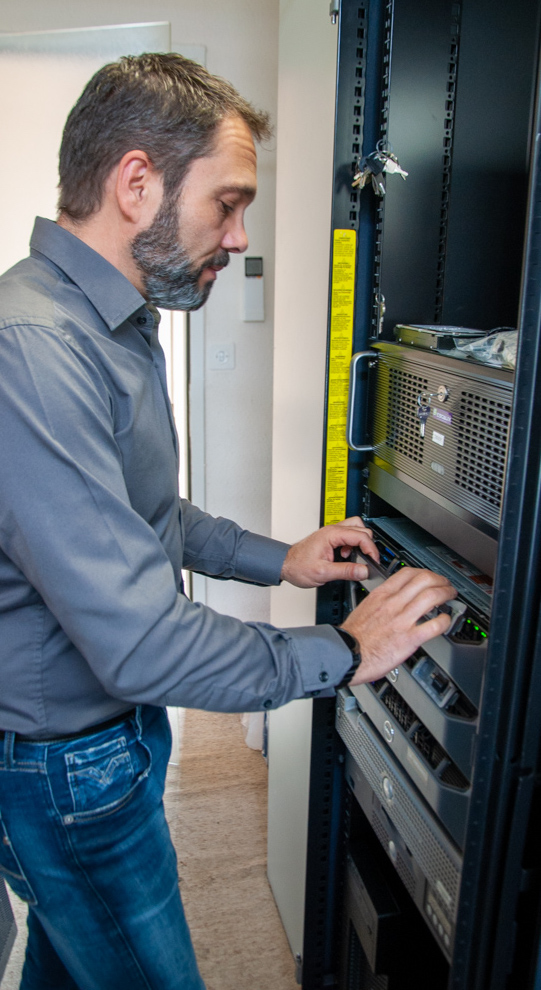 Messaging & Collaboration, Phone integration
Today more than ever with Covid19, the world of work is changing at a breakneck pace. We need to access our data everywhere and always. So you need powerful collaborative tools to ensure the competitiveness of your business. 
Square Four supports you in your digital transition.

Backup and archiving
Your company can be in danger due to a significant loss of data (fire, water damage, hacking, malicious employees). Take the risk and minimize this threat with our on-premises or cloud-based backup, disaster recovery and fast system recovery solutions.

Consulting and Project Support
In close consultation with you, we create tailor-made solutions that are both efficient and economical to meet all of your company's IT requirements.

Network, Security and Cyber-attacks
On average, a company experiences 29 cyber attacks per year. We bring you the solutions to reduce your risk of being hacked. Square Four provides you with a high availability solution, complete protection of access to your data. 
On-site maintenance
A good IT system is a decisive factor for the success of a business and its optimum functioning. Square Four's strength lies in being widely available for advice or on-site action to find an effective solution to your IT problems.  

Virtualisation
In order to be competitive, your business must adapt and evolve, sometimes often and quickly. 
As a powerful tool, your IT must evolve at the same speed. 
The virtualization of your information system allows flexibility at a lower cost. Therefore, allows your business to grow without constraint.
With the ever increasing number of products, hardware and software, it is difficult for a decision maker to make the right choices for their businesses on the long term. 
Square Four, with its 20 years of experience, competent team and partners, will advise you and make a long-term commitment with you in the implementation, user support and operation of your tools. Relieved of the technical constraints and the management of multiple suppliers, you can focus on your area of ​​expertise. 
Thanks to our development service and our software library, we create your turnkey solution: e-commerce, administrative, industrial, workflow management, etc.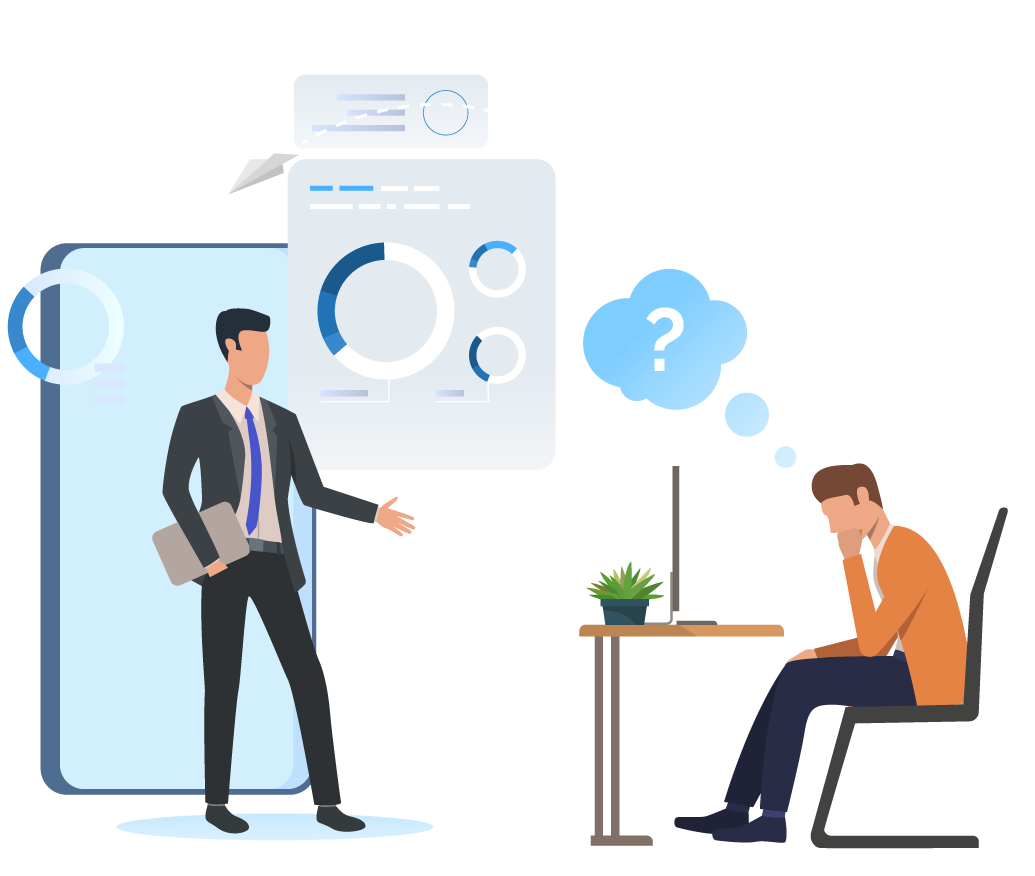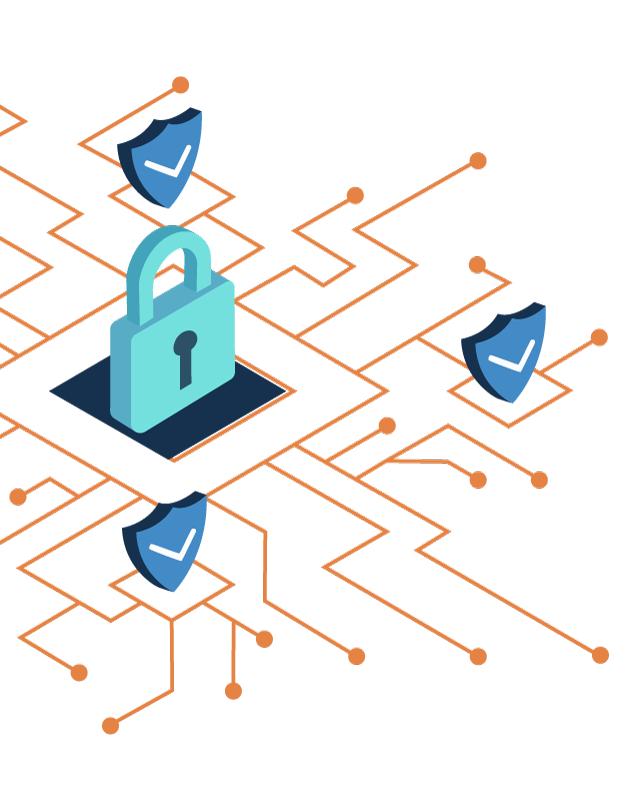 Security and the fight against cyber attacks are the heart of our job
Connecting your computers, servers and smartphones to the Internet is a necessity for working in the office, on the move or from home. But the risks of attacks, fraud and data theft increase. 
In order to reduce your risks and increase your work capacity, we offer you robust solutions and products:Internet connection redundancy, WAN VPN, Firewall, Antivirus, Antispam, Data and hard drive encryption, Protection against ransomware. 
Contact us for an assessment of your site / project or for the installation of two-factor authentication to secure access to your data and services.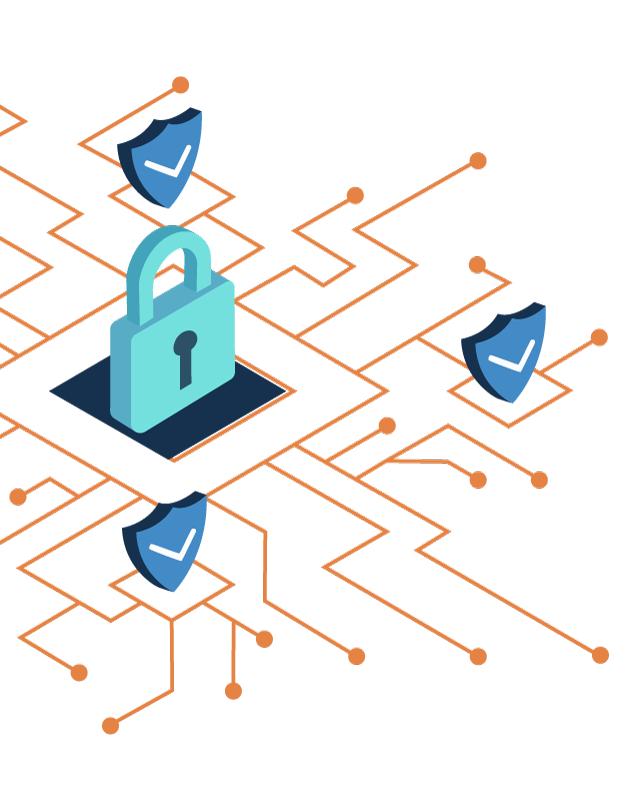 On-site maintenance and repair
Whether it's hardware failure, warranty repair or device maintenance, our maintenance department ensures smooth operation of all components and precise control of their lifecycle. 
Our manufacturer-independent strategy gives you a neutral on-site service with a single point of contact and a variety of hardware and software to suit your needs and budget. 
Your business can't afford downtime – that's why we take your IT needs personally: Our team is on hand to help you with any issues in the day-to-day operation of your IT system. We bring you immediate, direct and personal help.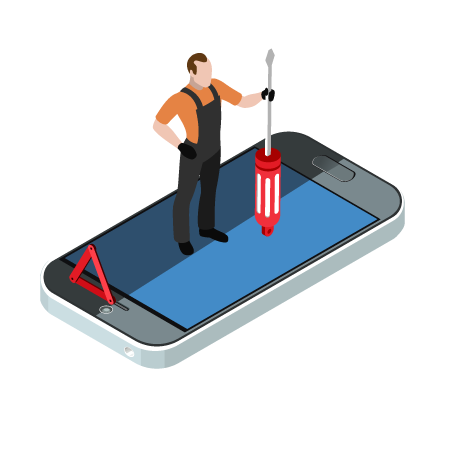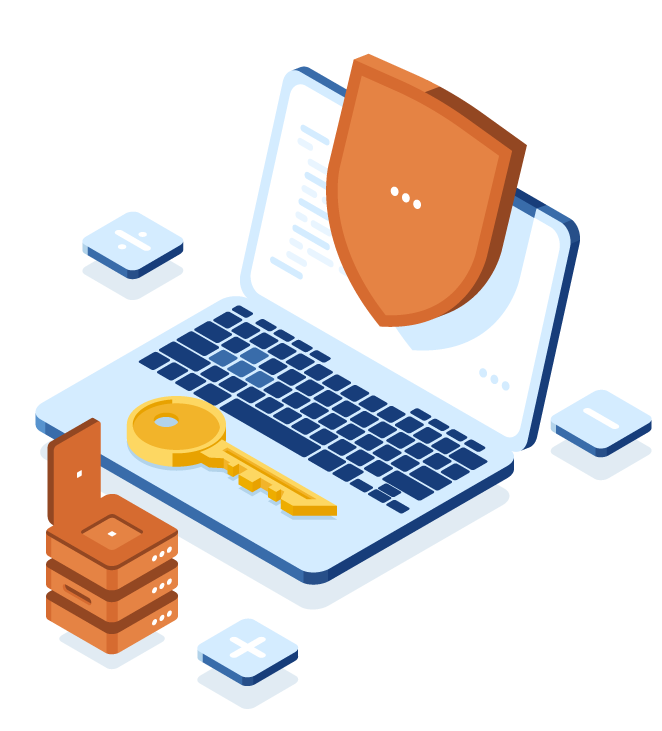 Safeguarding and protecting your data
Your data is part of the heart of your activity, it is essential for its continuity to have access to it, even after serious disasters, such as: theft, fire, water damage, cyber attack, etc. Our services cover: 
Backup and Fast Restore

Remote backup to the cloud, or remote site

Backup for Office 365

Protection of physical and virtual environments

Unified management and oversight simplified as much as possible
We can implement your "Disaster Recovery Plan" strategy based on your budget and the maximum business downtime you are willing to accept.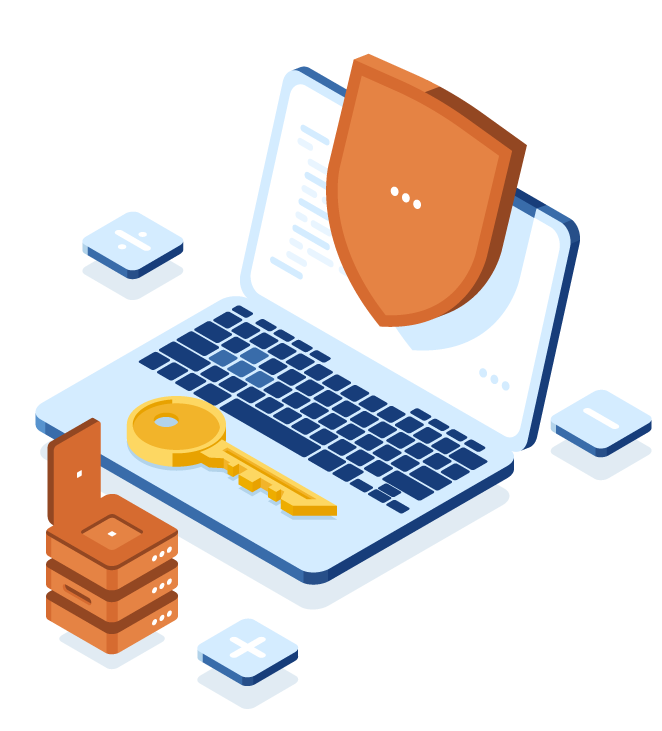 The dematerialization of documents thanks to EDM becomes obvious. The same goes for the dematerialization of your IT infrastructure. 
Continuous virtualization massively and sustainably reduces the energy costs of your IT system. Its other strengths are greater reliability and high scalability, in addition to substantial budget savings associated with consolidation. It simplifies administration and convinces users with maximum flexibility. Simplified distribution of software to the virtualized desktop dramatically reduces maintenance costs and optimizes power consumption while reducing hardware costs. 
Contact us to discuss your needs: – virtualize software and its operating system- cost reduction thanks to centralized application maintenance – pay only for the resources you need
Messaging & Collaboration, Phone intégration VoIP
In our world of hyper-communication, telecommuting, multiple devices (computers, smartphones, tablets), it is essential to make the right choices for your business so that it is competitive and scalable. 
Our services include secure synchronization of data between your different devices, such as: messages, customer files, contact database, documents. 
Our collaborative solutions make it possible to simplify work between people and teams by integrating: telephony, Click to Dial, phone conversation recording, follow-up of exchanges (phones, emails, scanned letters) 
Our integrated telephony solutions can reduce your long-distance and branch-to-branch telecommunications bills. Wherever you are, the flexibility of VOIP terminals and phones allows you to work with your business phone number without any hassle.
A bilingual team at your service to meet all your needs.
How do I know if my business is properly protected against various external attacks?
We can audit your IT equipment and find out what are the critical points to modify and implement new protection rules or more efficient tools
Our data is backed up regularly. But what if we want to restore our system in the event of a major crash?
In most cases, backups are made on the files and not on the system (Windows Server) itself. We can advise you to install efficient tools to restore a complete system (physical or virtual) in a few minutes, and schedule an outsourcing of your business backups.
We provide laptops for our employees, but we are concerned about the risk of our data being used or stolen.
Any computer can be encrypted in case of loss or theft. To secure your computers, we can install two-factor authentication that secures access at all times with the user's smartphone, without the purchase of "tokens" or exorbitant monthly subscriptions.
Our company wishes to settle in Switzerland, but have no contact or reference for the installation of a complete infrastructure
Over the past 20 years, we have acquired partnerships and contacts that will help you with all aspects of electrical, network, telephone, and of course IT implementation on site or in the cloud. We can modulate and prepare turnkey solutions